"Being new entrepreneurs, it is important to engage a professional and experienced corporate secretarial company for advice and assistance. At JJ & E, my two partners and I were hugely impressed by the speed and ease in the entire company registration process. In particular, our account manager Jeslyn, is very attentive to details and patient in understanding our requirements. We are extremely satisfied with the service and professionalism of JJ & E and will certainly have no qualms recommending to our associates."
Leonard Ang
Ready2Pay Pte Ltd
"JJ & E has been our company secretary since 2012. We have found JJ & E to be very efficient and has provided excellent support in terms of secretary matters for our company. JJ & E comes with our highest recommendation and we will not hesitate to recommend them to those seeking for secretary consultation."
CH Wong
Dunville International Pte Ltd
"JJ & E has helped me a lot in my paper work especially after engaging their mail scanning service. As a general insurance agent, I have a lot of corresponding mails. With this additional service, they had all mails scanned and emailed to me. Save me time to purposely go down and collect my mails when all I need at that point is just a soft copy. Low cost professional services."
Carin Soh
General Insurance Agent
"JJ & E recently set up my company, Palimpsest International Pte Ltd, a design and fine-art book publishing company. All it took were a few emails and a brief visit to their office. Company operational and bank account all done in under an hour. And any ongoing questions that have arisen have been answered virtually immediately to my satisfaction. I'm very pleased that I chose JJ & E – excellent service from a very well organised and efficient company."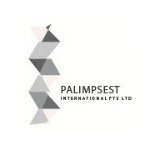 Kevin Shenton
Palimpsest International Pte Ltd
"After almost 2 years using JJ & E services, I've been satisfied with the service rendered by the team. Also, I would recommend any new start-up like mine to approach them and seek their assistance in the field of corporate services & company secretary services."
Mathieu Goarant
Luzkad Asia Pacific Pte Ltd
"I would like to take this opportunity to say that the quality of service offered by JJ & E Management since our first contact over 2 years ago has been highly impressive. Every aspect of your service has been beyond reproach and every member of staff has been courteous, polite and reliable. Thank you."
Victor See
Seaworld Freight Pte Ltd
"Being a client of JJ & E I can only say that I have been 100% satisfied with the service that I have received since the first day. I thought that starting a new company in Singapore, as a foreigner, would have been quite unnerving, but everyone at JJ & E have been always on hand to answer my questions and were very professional and prompt in their replies. I have eventually opened one more company always with their support, and suggested JJ & E to everyone that needed support to establish a new company in Singapore."
Roberto Capodieci
DeBuNe Pte Ltd
"While we are based in Singapore for so many years, we compared and found that JJ & E is very transparent with the cost of their services. After using their services, we find that they are fast, effective and informative in all they do. We will definitely recommend them to our partners and friends. Thank you for the good job."
Alden Lee
Charleston Scientific Pte Ltd
"I am very pleased with JJ & E services and its friendly staff. In particular, I like to commend Joanna who extended her office hours to help me rush out my company's name cards, provided me with valuable feedback and ensured that I was totally satisfied with the layout before printing, Great Customer Service! Kudos to Joanna."
Cassandra Mah
Pivotal Learning Pte Ltd
"A friend of mine recommended JJ & E to me in 2014, as a company which offered accounting and business services. I have found JJ & E staff to be very helpful and knowledgeable about accounting and ACRA requirements. They offer a good combination of value and attention to detail, and always complete my accounting tasks on time. I would most definitely recommend JJ & E to my friends and contacts in the Singapore business community."
Christopher Swallow
CTRL Pte Ltd
"We have been using JJ & E since the start of our company in and we are very happy with their services. We are not familiar with many accounting requirements etc. and they are always able to patiently assist us with a warm and friendly manner. Kudos to the team!"
Kevin
Pair of Woods Pte Ltd
"JJ & E has been a great partner with us by providing steadfast and cost effective address and secretarial services. Timely reminders and follow up has kept us abreast of ACRA's requirement as well, so that we have a peace of mind to run our business. Thank you."
Eugene Tham
Chryseos Gate Pte Ltd
"JJ & E is an excellent company. We have used their services for many years and also recommended their services to our business associates. Their staff are very professional, helpful and easy to communicate with. They also make a point to remind us of our deadlines and filing dates well in advance.
JJ & E look after 2 of our companies (Three Beauties of London Pte Ltd and Dermo Cosmeceutical Pte Ltd), we find that their fees are reasonable. Previously they also looked after Enterprenology Asia Pte Ltd and Innovative Business Pte Ltd. Both Carrie and Eunice are very friendly and professional with a positive attitude and it is a pleasure to have them manage our secretarial and tax matters. We have already recommended them to ANC Pte Ltd and will not hesitate to recommend their services to other business associates."
Mr Ram Dhramaraj
Three Beauties of London Pte Ltd
Our Corporate Services
Planning to start a company or need help with your company secretarial matters?
"The staff at JJ & E have been a great help to us in setting up our company and dealing with certain corporate matters. I strongly recommend the professional team at JJ & E to work on incorporation and accounting with your company."
"在新加坡注册公司说容易也容易,说难也难。专业的事情应该交由专业的人员和公司处理,这样才会事半功倍。JJ & E 工作人员专业、敬业,而且他们所提供的一站式服务为日后公司的管理提供了方便。感谢 JJ & E!"
"Thanks for your professional services. You have provided us with professional advice and fast, efficient services. And you have been provided us with a timely and accurate summary account figure for the GST submission. We are pleased to have JJ & E to be our accountant."
"As a Canadian foreign director of two Singapore private companies, I have had some experience with local accounting and business services companies in Singapore. After a previous frustrating and expensive experience with one of the self proclaimed "one stop business services", I decided to try JJ & E to incorporate our new company and to assist in setting up our accounts and various business services. I have never been more pleased, not only with their very competitive rates (actually less than what I was paying) but also with the high standards of efficiency and professionalism that they have demonstrated throughout our dealings. I would wholeheartedly recommend their services to anyone considering doing business in Singapore."
"I wish to thank you for the wonderful experience I had when I went down to your accounting & management company, JJ & E to set up a Private Limited Company to buy an industrial property in Oct 2013.
I am a newbie to such investment and didn't even know what I don't know! My fears were quickly allayed when I met your patient, super-efficient and knowledgeable staff, Jeslyn and Jimmy!
With their pragmatic and systematic approach, I set up my company and settled all my queries and accounting plan in one afternoon, with a tea break in between!
I will not hesitate to recommend my relatives or friends to JJ & E for all their business accounting needs because with your excellent service and competitive management fees, it's real good value for money!"
"We are very satisfied with the services provided by the employees at JJ&E Management Pte Ltd because of their immediate response and tremendously caring and thoughtful staff. Whenever I have difficulties on business accounting or tax relevant inquiries, it is so helpful for us to seek their professional advice effectively. Definitely we highly recommend JJ&E to anyone who needs great support in succeeding in Singapore's business."
"Our company has been using the service for registered office address since Aug 2010. We are very pleased with the service provided. Not only are the girls very helpful, they are always courteous and friendly. It also gives us a peace of mind that we are able to receive our mails smoothly. I will highly recommend JJ & E to people who need the services they provide. We are looking forward to the many years ahead with the great service they have provided."
Looking For A Reliable Corporate Service Provider?
Look no further, we are just a few clicks away! Browse our services to get started.
JJ & E is an established professional firm that provides a one stop corporate solution with more than a decade of experience. Our services include Singapore Company Registration & Incorporation, Company Secretary, Accounting & Bookkeeping, Virtual Office, and Corporate Identity / Printing solution.
Tel : (+65) 6225 2028
WhatsApp / WeChat : +65 9834 6998
Email : enquiry@jje.sg
Address : 10 Anson Road #10-11 International Plaza, Singapore 079903
Business Hours : Monday - Friday, 9am - 6pm